Try Some of our delicious antipasto range today

Available in stores nationwide.
Sol Authentic Continental Cuisine: Our aim is to make available to the Irish market the genuine culinary traditions & delights of the Mediterranean by promoting products with the flavours, aromas and colours of their land of origin.

We provide products that are associated with the classic Mediterranean gastronomic tradition all the while being produced, manufactured, and preserved using modern methods.

Our Sol Retail range brings you the best in Continental flavour.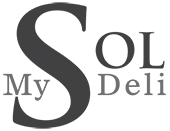 Our catering range is perfect for your Deli or Event.

A wide selection of specially sourced continental delights

Read our articles to learn the story behind our range,

& get some inspiration for your next dinner party!
A guide to continental gastronomy

Flavours, Aromas and Textures

Small but symbolic, the original Tapa.
Going out is out, and staying in is in,

add a taste of sol to your dishes using our Recipes.
Spanish style breadcrumbs, flavoured with Jamon Serrano.

Sure to impress at any party.

Greek Salad with Sol Olives & Sol Feta Cheese
Discover tasty home options,

with our Continental Sandwich Recipes.
Fried Chorizo Sausage & Manchego Cheese

Iberico Loin, Fresh Tomato & Olive Oil
Sign up for our newsletter
Please sign up below to stay updated on new products, recipes and articles.
Where to find us
You can find the Sol range of retail products in all major & independant retailers nationwide.
Ardkeen Stores
Centra
Corrib Oil
Daybreak
Donnybrook Fair
Dunnes Stores
Gala
JC Savages
Joyces Galway
Londis
Mortons Ranelagh
Nolans Vernon Avenue
Spar
Supervalu
Tesco Ireland
& many more…