Classic Greek Salad with Olives and Feta Cheese.

A true taste of the mediterranean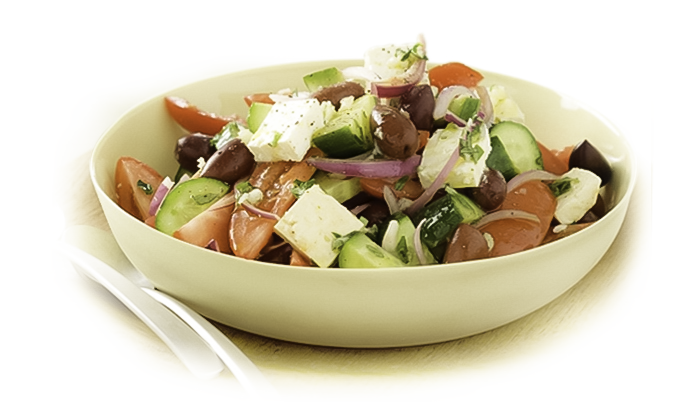 A quick and simple dish, with no cooking required. Delicious served with fresh, crusty bread. Sol kalamata olives are an essential component of any classic Greek salad.
Ingredients
MySolDeli Black Kalamata Olives (50g)
Sol Feta Cheese (150g)
Medium Tomatoes (3)
Cucumber (1)
Red Pepper (1)
Red Onion (1)
Small Head of Romaine Lettuce, (1)
Extra Virgin Olive Oil
Sprig Orgeano (1)
Directions
Preparation:

5-10

min › Cook:

–

min › Ready in:

–

minutes
Cut the Sol Feta into medium sized cubes and the Fresh tomotoes into wedges.
Peel the Cucumber and dice it, dice the red peppers and cut the Red Onion into finely sliced rings.
Mix together in a bowl with the Romaine Lettuce (shredded), add a dash of Olive oil and garnish with the Oregano.
Enjoy this fresh continetal salad as a quick and easy lunch or snack, serve with your dressing of choice.
Made with: