Summer Salad with Caperberries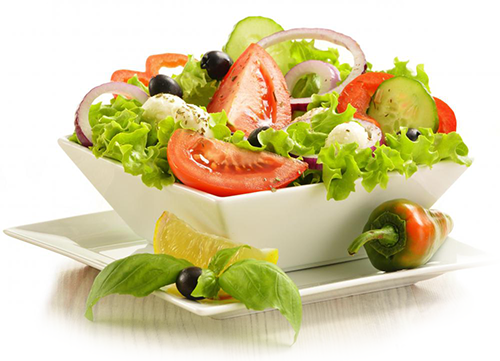 A Mediterranean salad of potatoes, rocket, tomatoes, and olives, tossed with a caperberry vinaigrette makes an perfect summer side dish.
Ingredients
Salad:
Medium Sized Potatoes. (800g)
Rocket, Roughly Chopped (150g)
Chopped Onion. (100g)
Cherry Tomatoes. (200g)
Pitted Olives, Green & Black (100g)
Vinaigrette:
Sherry Vinegar (2-3 tablespoons)
Caperberries (100g)
Mustard (1 teaspoon)
Olive Oil (4 tablespoons)
Salt & Freshly Ground Black Pepper
Directions
Preparation:

40

min › Cook:

20

min › Ready in:

1

hour
Cook potatoes in boiling salted water for 20 minutes, or until just cooked. Rinse under cold running water. Peel and dice when cool enough to handle.
Place potatoes, rocket, onions, tomatoes and olives in a serving bowl.
To make caperberry vinaigrette, whisk vinegar, 1 to 2 tablespoons caperberry brine, mustard and oil until combined. Add salt and pepper to taste.
Pour vinaigrette over salad and toss gently to combine.
Leave salad, covered, in a cool place 30 minutes. Add more salt, pepper and vinegar to taste.
Slice caperberries in half and add to salad.